ABOUT BOMBULA
bambola - /bàm·bo·la/ - (Italian) - noun - 1. Doll - 2. Dolly
Bambola is used as a term of endearment in Eritrean culture representing a person who is doll-like.
BOMBula Bundles was created to embody this fondness of beauty and make every girl feel like a living doll through our products.
OUR HAIR
BOMBula Bundles provides 100% RAW unprocessed human hair extensions for all of our product lines meaning the hair is sourced directly from individual hair donors, free from any chemical processes or blending of "artificial product".
Our hair extension "Bundle" products are individually sold and are "Double-Weft".
Hair Extension Bundles vary in weight and due to hair texture variety some bundles may appear "fuller".
Hair Extension "Bundle" products may slightly differ in "hair color" due to the range of hair donors and the product being free from chemical processing prior to purchase.
All products can be color processed to achieve desired hair color (Consulting a Licensed Hair Professional is STRONGLY recommended).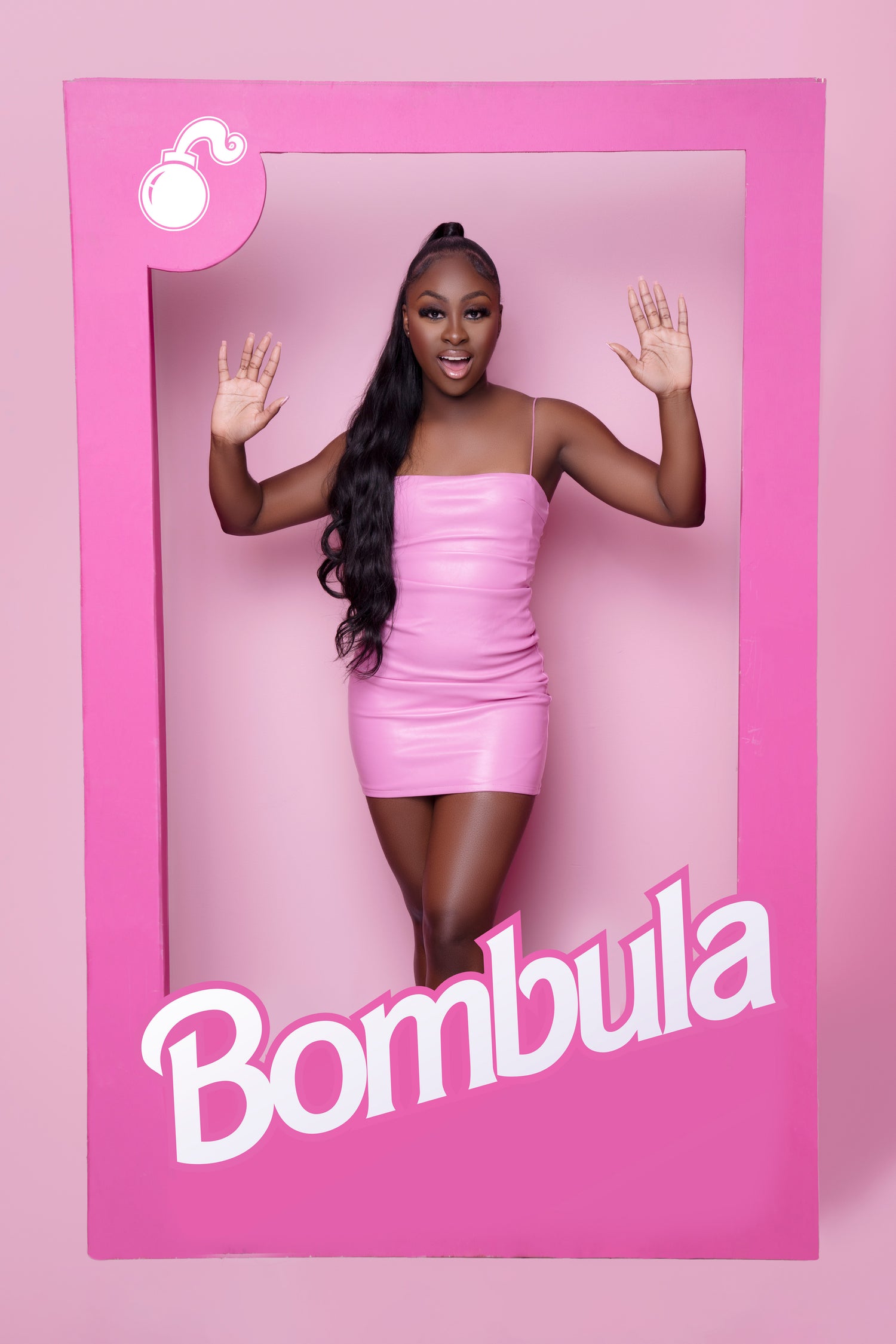 PRODUCT COLOR REFERENCE:
Natural Brown-Black ("1B")
Due to the nature of the product type, it is possible our hair extensions "Bundles" may have a slight scent that can be resolved by washing the product(s).
(Recommended to use a Clarifying Shampoo & Moisturizing Conditioner)
It is heavily recommended for hair extension "Bundle" Product(s) to be "chemically processed" by a State Licensed Cosmetologist.
KEEP UP WITH OUR BADDIES ON INSTAGRAM